The US Lagos-Besteiro Family:
A History-4
1934 to 1947: Paterson - the Lagos kids get married

By Emilito
Rev. 2005-0202


home | Family Stories, Pictures, etc | Family Trees | Rugby Stories, Data, Pictures, etc | Miscellaneous




In each case, review - how they met, any pre-wedding stories, continue narrative of the family at Lenox Avenue (where they were for the entire time period covered, including pictures); note first address after marriage for each couple if known . . .





Carmen - Emilio: should deal with in history-3 to some extent and continue here.




Manny - discuss the mystery, unresolved issues, etc.




Eileen - include info on her and the Quigleys




Charlie - stories of their courtship, the wedding & issues, moved to . . . (Lil from next door or nearby?)




Dee - how met Pie, stories of Pie, when off to war, etc.




Vicky - how met Ray, stories of Ray,back to Army, etc.




Jo & Joe - as above + difficulties




Jo & Mike - background, etc, as above . .

.



Kids before each wedding -




before Carmen's: none




before Manny's: none




before Charlie's: [Richard], Tony & Jack




before Dee's - Tony, Jack and Emil




before Vicky's: Tony, Jack, Emil, Gerry, Chippie, Charlie Joe & Buzz




before Jo & Joe's: above + Betty, Carmen Anita, Jerry & Kathy




before Jo & Mike's - all but Michelle



Marriages
12/26/34 Carmen and Emilio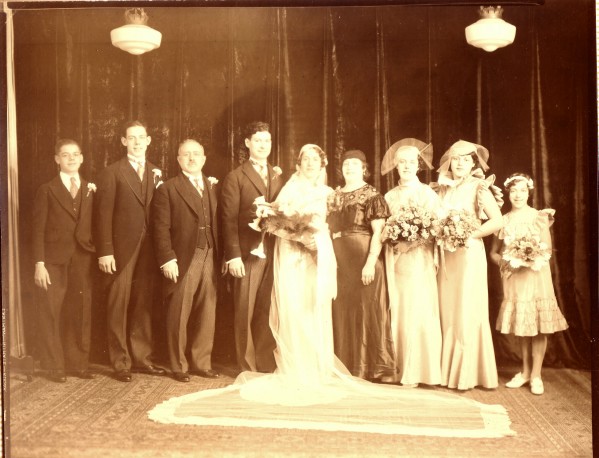 Carmen Lagos marriage to Emilio Signes - the Lagos Family
Charlie - Manny - Antonio - Emilio & Carmen - Pepita - Vicky - Dee - Jo
Carmen & Emil's trip to Spain 1936 - intro
Carmen & Emil's trio to Spain 1936 - English (incomplete)
Viaje de Carmen & Emilio a España 1936 - Español
8/15/35 (?) Manny and Eileen
no pictures - eloped


8/31/40 Charlie and Lil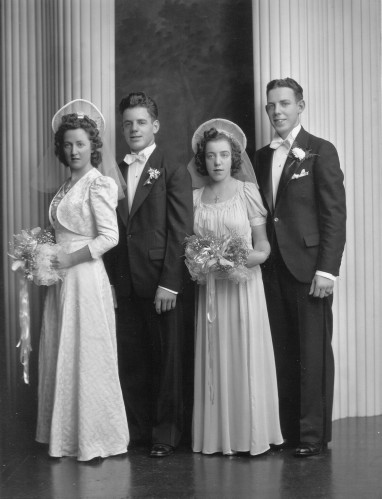 Lillian Lutz and Charlie Lagos wedding + Jo and Manny Lagos, August 31, 1940
10/26/40 Dee and Pie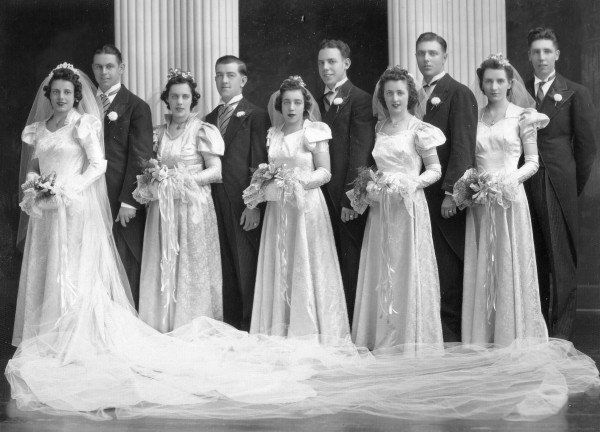 Dolores Lagos & Harry Ball (Dee & Pie) Wedding, October 26, 1940
Dolores Lagos, Harry Ball, Vicky Lagos, John McNerney (Mac), Jo Lagos, Manny Lagos,
Lillian Lutz (Lagos), Al Rymer, Gracie Kane (Douglas), Tom Ball
11/18/44 Vicky and Ray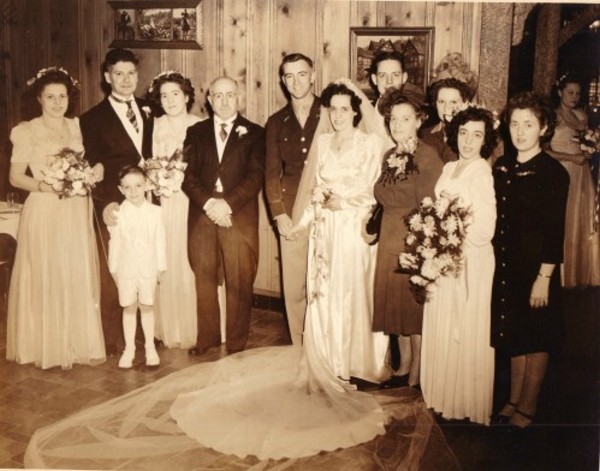 Lagos Family at Vicky Lagos and Ray Goetz Wedding
Dee, Emilio&Carmen with Tony, Papa, Ray & Bicy, Manny in back,
Maina, Jo, Lillian Lutz (Lagos)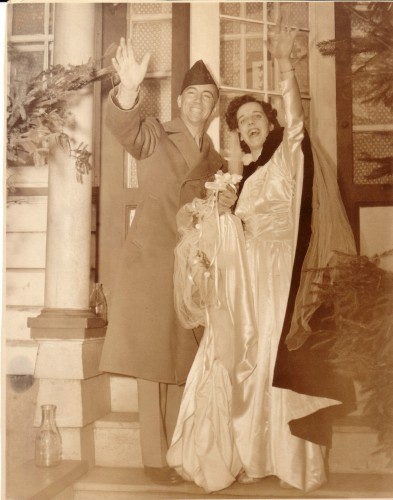 Vicky and Ray say goodbye from Lenox Ave front door
Back to the Army & World War II
3/19/47 Jo and Joe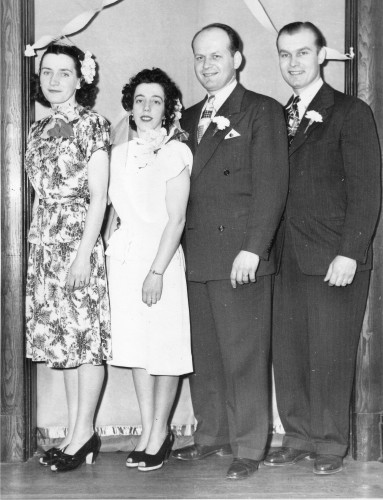 Wedding of Jo Lagos and Joe Baron
Grace Kane, Jo Lagos, Joe Baron, Andy Baron
6/25/61 Jo and Mike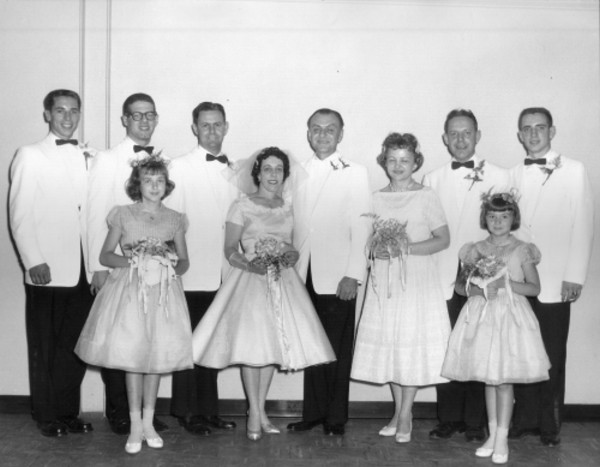 Wedding of Jo Lagos (Baron) and Mike Naspinksi
Men: Jack Lagos, Emil Signes, Pie Ball, Mike Naspinsi, Manny Lagos, Tony Lagos
Women: Avis Naspinski, Jo Lagos, Julia Naspinski, Arlette Naspinski
Include pictures, stories, etc.
With all the Lagos kids now married, Antonio and Pepita became Papa and Maina - it was
the era of their grandchildren
.
US Lagos History 1 - 1909-1912: Cuba and Spain
US Lagos History 2 - 1912-1921: The New York Years
US Lagos History 3 - 1921-1934: Paterson - the single years
US Lagos History 4 - 1934-1947: Paterson - the Lagos kids get married
US Lagos History 5 - 1937-1961: Paterson - grandchildren
US Lagos History 6 - The Lagos Diaspora